Due to the existing coronavirus pandemic, to the extension of the emergency state and travel restrictions in Romania, as well as based on the existing predictions on the duration of this outbreak and regarding public gatherings ban, I have addressed a request to the Board Council of SRGF, on behalf of the Organising committee of CNGF2020, to postopone CNGF2020 for 2021.
Our main concern is to ensure the safety of the attendees, but also to organise a technical and scientific event which is representative for our domain, that benefits from a large audience.
The Board Council has voted in favour of this proposal.

As a consequence, the XIVth National Conference on Soil Mechanics and Foundation Engineering will take place on June 2 – 4, 2021, at the same location, Ramada Park.
---
On behalf of the Organising committee,
President Loretta Batali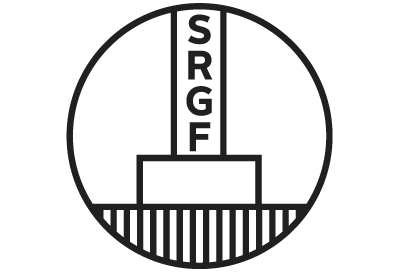 ---
The National Conference on Soil Mechanics and Foundation Engineering represents the most important discussion forum for the Romanian Geotechnical Engineering community members, but also the place where trends and preoccupations for the 4 next years are sketched.
The XIVth edition of the National Conference on Soil Mechanics and Foundation Engineering will be held in Bucharest, being organized by the Bucharest branch of the Romanian Society for Soil Mechanics and Foundation Engineering (SRGF), together with the Technical University of Civil Engineering Bucharest (UTCB), September 2 – 5 th, 2020, at Ramada Parc Hotel.

The Conference has as motto: "Connecting Romanian Geotechnical Engineering to European Trends", wishing to be presented the new developments at European level, together with the national problems.
The goals of the CNGF2020 Conference are : dissemination of knowledge and practice towards all stakeholders in the field and cooperation with them, approaching both research – innovation topics as, mainly, the practical ones, approaching trans-disciplinary topics, ensuring a discussion forum, as well as implication of young geotechnical engineers.

Conference topics and program are actual and interesting, indicating both tradition and modernity. Following the idea of Connecting to European trends, the provisional schedule includes, besides the discussion sessions on the declared topics, two plenary sessions to bring the international and national novelties and to draw the future directions. Two international keynote speakers are already confirmed: Dr. Andrew Bond – immediate – past chairman of CEN technical committee for Eurocode 7 (TC250/SC7) and Prof. Dietmar Adam – Head of the Institute of Geotechnics at TU Wien and Head of the Research Unit of Ground Engineering, Soil and Rock Mechanics. Besides these two keynote speakers there will be other international guests who will join the renown national personalities of our field of activity. As well, the Romanian Association for Standardization (ASRO) will be one of the partners.

One of the novelties CNGF2020 is bringing is the Young geotechnical engineers award EXCELSIOR GEO- Young, a replica of ISSMGE "The Bright Spark Lecture Award". Papers written by young geotechnical engineers under 35 years as single author will be analyzed by a special jury. The prizes awarded are the opportunity to deliver a presentation of the paper in plenary or discussion sessions.
Following the same idea of renewal and connection with modern trends, which include BIM technology, the day before the conference (September, 2nd, 2020) will be organized a training on BIM in Geotechnical engineering, together with partner ALLBIM NET.

CNGF2020 will also include a technical exhibition for the companies activating in the field, an opportunity for presenting their products, accomplishments or technologies.


Prof. Loretta Batali
President Bucharest Branch of SRGF
Chairperson of the organizing committee